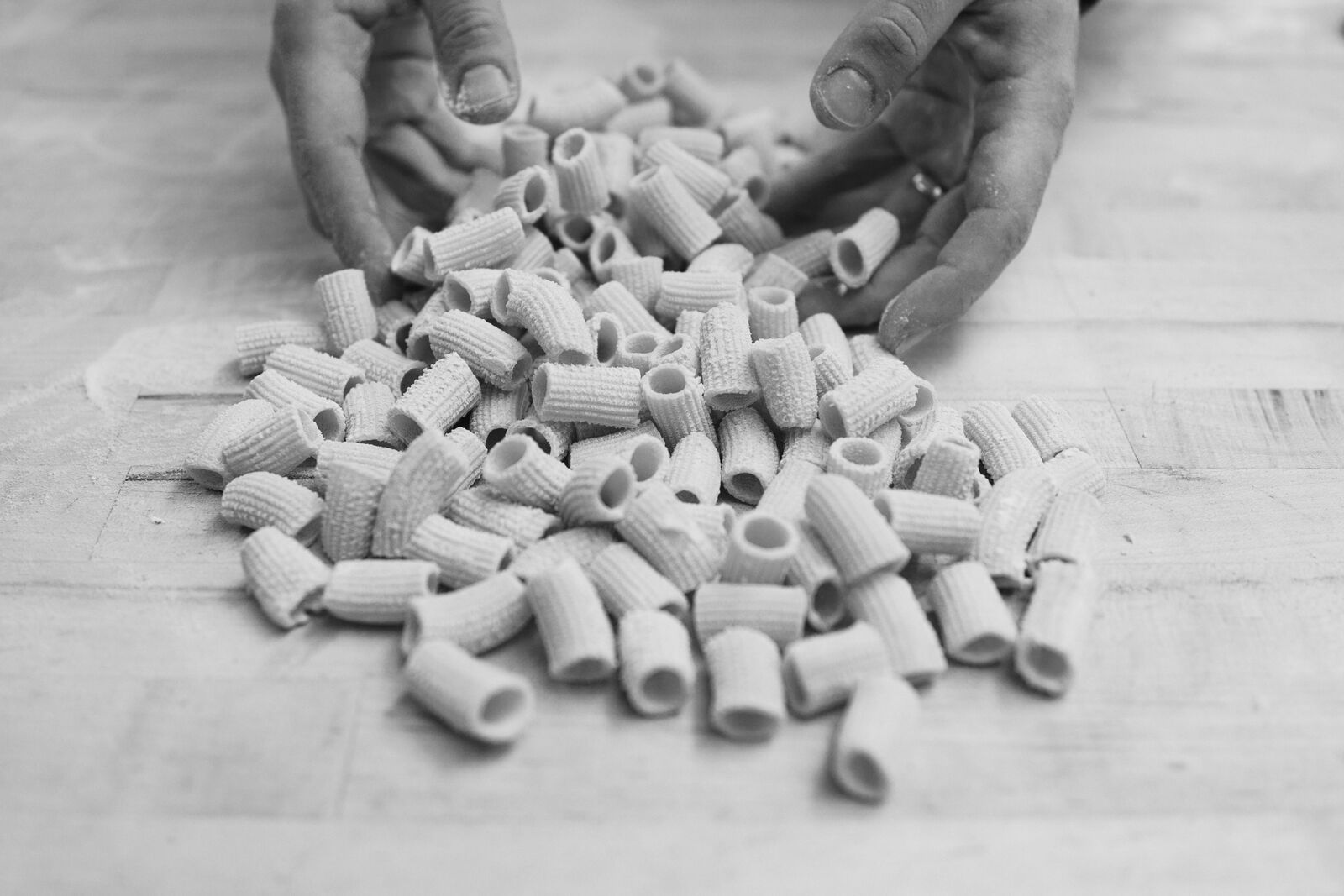 Located on Main Street in the quaint town of Chester, CT, Grano Arso restaurant establishes its roots in the old Savings Bank built in 1902
Chef Joel Gargano's scratch kitchen focuses on local products with a modern yet familiar approach to traditional Italian cooking.
At the heart of Grano Arso, Chef Joel mills native New England grains in house to create an old-world approach to his pastas and breads. Coupled with warm and knowledgeable hospitality, Grano Arso is the neighborhood go-to eatery for wholesome cooking, Italian wine, local beers, and specialty cocktails. We invite you to come and experience what community means to us! Here are some of the local artists, designers and craftsman/women that brought Grano Arso to life:
Darren Gioello - Cutting Edge Carpentry
Jamie LaDucer - Chalk Art New England
Lauren DeMaio - Livin Muddy Studio
Sue Lennox - Nautical Needles
Adam Pipkin and Erica Sunshine - Harvest Moon Design/Build
Dave Herrle - Herrle Custom Carpentry
Patrick Gargano - Handyman and Mentor
Winter Caplanson - Connecticut Food and Farm
Phone
(860) 322-3143
Location
6 Main Street
Chester, CT 06412
Hours
T-Th 5p–9pm
F-Sa- 5pm–10pm
Su- Closed
M -Closed


CHEF / OWNER / OPERATOR
Chef Joel Gargano, a Connecticut native and son of Italian bakers, began learning the trade in his parents' bakery at a young age with his father.
It didn't take long for him to discover the gratification from cooking. As graduate of Johnson and Wales, finishing with a Masters Degree in Culinary Education, the aspiring chef always connected teaching and cooking. While holding positions as an educator, Joel has been cooking professionally for 16 years. The chef has worked in several top kitchens in New England such as Chez Pascal in Providence, RI, Union League Cafe in New Haven, CT, and Bar Bouchée in Madison, CT. More recently Chef Joel has spent time at Millwright's Restaurant and Tavern in Simsbury, CT under James Beard Foundation Semi-Finalist Tyler Anderson and at LINCOLN Ristorante in New York City under former Per Se Chef Jonathan Benno. Chef also designed and ran a successful food program for a student financial services company based in New Haven, CT.
OWNER / OPERATOR / PUBLIC RELATIONS
Raised in New York City, Lani is no stranger to excellence in service and a refined dining experience.
Her elegant touches to our dining rooms and private event space do not go unnoticed. Attention to detail and graceful approach to your visit to Grano Arso allows diners to feel welcomed and elated.
A nurse by trade, turned restaurant owner. A skill set that lends itself to hospitality seamlessly. With her husband, Chef Joel, there isn't one job undoable. Floral decor and design, managing social media - But, you'll usually see Lani managing the guests' experience, and sometimes in the kitchen when Grano Arso flips occasionally into a Pop-Up Vietnamese Restaurant.